Ronan Duffy FCA, Director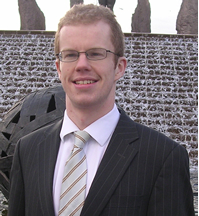 Ronan Duffy has worked in practice since 2004. Prior to this he was accounts manager of an agriculture business and spent some time in the banking industry.
Ronan has served a full range of client profiles from sole trades to multi nationals and public audits and his business experience includes construction, builder provisions, consultancies, retail, healthcare, hospitality and farm machinery.
In January 2010, Ronan set up his own accountancy practice (Ronan Duffy & Co.) which compliments the services provided by Royal Canal Financial Control Services. His mission is to achieve 100% client satisfaction.

In addition to his own business roles, Ronan also serves on the Board Oversight Committee of Mullingar Credit Union, and lectures on Tax and Business Accounts for Small Business.