Joe Bingham FCCA, Managing Director
Serving my clients well has always been my main priority and I have always focussed on delivering the best standard of service I can to meet their individual needs.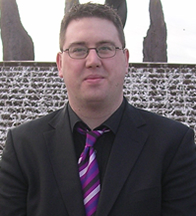 Prior to setting up Royal Canal Financial Control Services, Joe Bingham worked in practice for seven years and gained extensive and varied experience across a range of business sectors, including retail, the arts, haulage, IT, hospitality, construction and many more. With the benefit of this experience, Joe is well placed to offer a high quality service – irrespective of the nature of your business or the sector you operate in.
In 2008, with the backing of many valuable contacts including owners and partners in a number of accountancy practices, Joe decided to set up his own business in partnership with co director Ronan Duffy. Today, Royal Canal Financial Control Services occupies an enviable position within the market and can offer its clients a "one stop shop", from the daily processing right down to the fine audit processes.
Please feel free to contact Joe for an informal chat about your own requirements and how the Royal Canal Financial Control Services team can work with you to fulfil them.